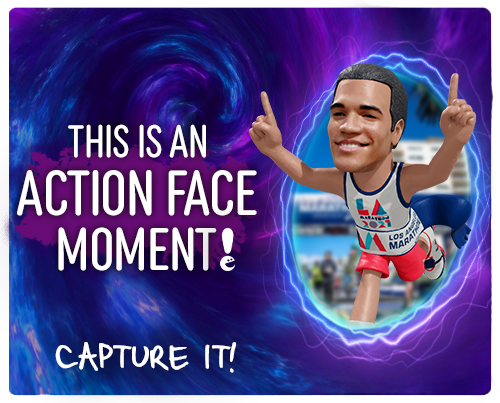 There are a few events in life that stand above all others: your first marathon, your favorite concert, your wedding, and that time you went to the Super Bowl.

You may collect ticket stubs and tchotchkes, but these mementos don't express who you are, nor tell a story about you that day.

Action Face commemorates these moments by combining your real face with personalized, fantasy customization.

Life has many moments. The great ones are Action Face moments!